A & J MOVING & STORAGE, INC. FOR LOCAL LONG ISLAND & TRI-STATE RESIDENTIAL AND COMMERCIAL BUSINESS MOVING NEEDS.
WE ARE THE MOVING SPECIALISTS TO AND FROM:
– LONG ISLAND TO UPSTATE NEW YORK
– NEW YORK STATE TO LONG ISLAND
– THE ENTIRE TRI-STATE AREA
A & J Moving the Mineola movers has been helping people make worry-free moves throughout the entire tri-state area since 1971. We are fully insured and offer a host of professional services, including expert piano and organ moving, packing, and crating services. All types of boxes are available for packing by you or us.
We have an outstanding performance record with every agency that monitors the moving industry. Our president, Joe Kramer, is a past chairman and current director of the Long Island Moving & Storage Association (LIMSA).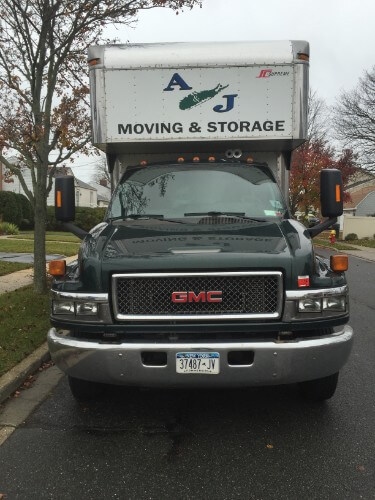 That organization was formed in 1933 to build consumer confidence in Long Island's moving industry, and to this day all its members must adhere to a strict code of business ethics designed to assure consumers honest and professional services at fair prices.
WE CAN HELP YOU GET RID OF UNWANTED FURNITURE
If you need to get rid of unwanted furniture of other items, we can help with our special cleanout service.
Answers to questions about our cleanout service can be found on our Cleanouts page.
A & J Moving is an insured and professional moving company, with trained and experienced personnel who will always handle your possessions with care.
We have been a past sponsor of many community groups, including Mineola Athletic Association Baseball, Mineola PAL Chiefs Football and Westbury Friends School Truck Day.
A & J Moving is a family-run business started by Art Kramer in 1971 and still family-run more than 40 years later.