Muttontown Moving & Storage Services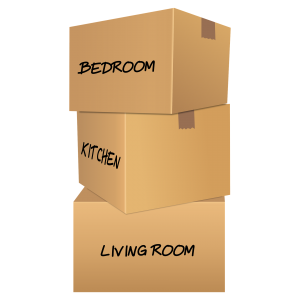 A & J Moving and Storage Inc. of Mineola has been a family owned and operated business since 1971 and has been proud to offer local Muttontown moving and storage services to the surrounding community for both residential and commercial Muttontown moves. A & J Moving and storage is a fully licensed moving company and has an excellent reputation with every agency that monitors the moving industry. If you are looking to move your home or business in the Muttontown area please call the professional Muttontown movers at A & J Moving and storage at (516) 741-2657 or get a FREE no obligation moving quote online NOW.
Muttontown Residential Moving
A & J Moving and Storage are the full service Muttontown residential moving company of choice and our friendly, courteous and proficient staff will help you plan well in advance for your local residential move. Whether your next residential move is either small or large, we promise complete satisfaction and a hassle-free experience for your next residential move. Our professional Muttontown moving services will take the hassle and stress out of your entire Muttontown moving process business or residential.
We also offer additional moving services like packing, crating, labeling and storage for your convenience too, contact us for more information.
Muttontown Commercial Moving
A & J Moving & Storage is proud to offer the best local commercial moving service for help with relocating your businesses and offices in the Muttontown area.
We have decades of experience in moving local medical offices, law firms, accounting and financial institutions too. Our experienced moving staff is fully licensed and insured as Muttontown commercial movers and even if your new building requires a certificate of insurance we can provide one for you too.
If you have any questions regarding Muttontown commercial moving or business relocation please call us today at (516) 741-2657.
Local Muttontown Moving Company
A & J Moving & Storage is not your typical Muttontown moving company, we offer specialist moving services like:
Piano Moving Muttontown
Fine Art Moving Muttontown
Clean Outs Muttontown
Storage Muttontown
Commercial/Business Moving Services Muttontown
Receive a Free Moving Quote Today.
We are the moving specialist to and from Long Island, New York State & the entire tri-state area, A & J Moving and Storage has been helping people make problem-free moves for over four decades and is a fully licensed and insured moving company with a host of available local moving services.